Daniela's story
Making & Breaking the Rules
I am a certified NLP life coach, specialising in helping busy Mums to achieve their full potential and build their dream business, without Mummy Guilt.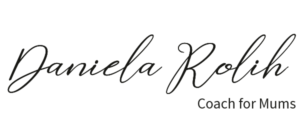 Before you ask someone for advice, look at his results, I always say.
Well, am I a happy and satisfied woman and mum who does what she loves?
Absolutely!
Has it always been like this? No, not at all. At one moment, I was so unsatisfied with my life that I lost myself completely.
I even developed an autoimmune disease as a response to chronic stress and suffering.
How did I get from there to where I'm now, you ask. Simply – I've changed everything.
I wish I could tell you it was easy as it sounds. But that would be a lie – it was hard and painful. I separated from my partner and became a single mum to my boy. I changed my career, moved to another town, and started all over again. The greatest blessing on that journey was that I learned NLP. Thanks to NLP methods, I managed to go all the way from a miserable to a happy and content mum who helps others do the same.
Change is not something that happens all by itself and overnight. It's a process that lasts and is not all sunshine and roses. But, you don't have to go through this alone and learn on trial and error. You don't have to waste your time and energy. I am here to show you the way and help you faster, easier and with joy cross the way towards the best version of yourself.
I might not have a wand just to say Abracadabra and make you happy and fulfilled in a blink of an eye, but I have something even better to offer – NLP coaching. You don't need magic, nor a good fairy. All the power is within you. All you need is someone to remind you of how powerful you are, to support you, and show you the direction.
Why should you learn about business from me?
Before I became a certified NLP coach and found my true calling, I gained a lot of knowledge and experience in the business field. That helped me tremendously in starting my own business and helping others do the same.
I studied Business Management in London and worked for 20 years as a Management Accountant. I oversaw six hotels, which were earning £30 million a year.
Then I decided to change my career. I found my true calling and set my entrepreneurial spirit free. Today I help women to find out what they are capable of, start their online business, and make their dreams come true.
Who am I as a coach?
...or what to expect
While I am very good at what I do, and I truly love people and want to help them be the best version of themselves, I am not actually for everyone. If you expect an overnight change, then I am not for you. Change takes time, and effort. But I promise to go deep with you. And will dig underneath the surface stuff to get to the real reasons you feel the way you feel. This is where change can take place.
I do not believe that there are coincidences in life, and I know that the Universe had sent Daniela to be my coach. Before that, I had sessions with several psychologists, and different coaches, while on my constant quest for spiritual self-realisation. And everyone helped me in some way, made me aware of things, or pointed out some obstacles in my way. However, Daniela was the first coach I have truly clicked with. The best way to describe it was like receiving a healing balm on my wounds, and at the same time receiving the golden key that opened the door to the absolute freedom of my existence, and love for myself, and the whole world.
I don't have the right words to explain what exactly was it, but this woman, after only the first session, motivated me to start doing what is my life's mission, and that is to become a Meditation Teacher. For which I am infinitely grateful. And in our second session she helped me identify a pain burred deeply in me. The pain I carried though my whole childhood and adulthood. A limiting belief that was blocking me from even attempting to live the life I wanted to live. These two things are just the part that makes me know that Daniela is my lifelong coach. All i can say that this woman was born to be a life coach.
I have known Daniela for several years in many different capacities and she has been sent to me by angels. She is a dear friend and a wonderful life coach. Working with her has been the most powerful experiences of my life. She made me rediscover and reconnect with myself. I developed deeper awareness of my true self, what matters most to me, what I want out of life, and the purpose I am here to fulfil. She made me think through things and made sure to get the best possible results.
She asks the tough questions and encourages me to dig deeper. She listened, heard and understood me! I admire Daniela for her warm, empathic, compassionate nature. No doubt that she truly cares which made me feel nurtured and supported throughout our journey together. Her coaching has contributed immensely to my growth as a person. I now have more clarity, courage, passion and purpose. I am so grateful for her guidance, encouragement and belief in me! I would highly recommend Daniela's coaching to anybody who would like to find their best version of themselves.
I am a very busy mother of 5, with my own business, and household to run. And at times I have found it overwhelming. Working with Daniela has been life-changing. I have developed new-found resilience, confidence and at long last, an ability to enjoy life. Daniela has picked up on deep-seated issues that I didn't even realise existed and helped me to tackle those limiting beliefs. She has been a rock and so supportive, while simultaneously motivating me to step outside my comfort zone.
If you're wobbling in life and need a practical, helping hand, Daniela is absolutely the person you need in your corner. I am very grateful for the person Daniela has helped me to become!
I've met Daniela through an online education on personal development. She immediately awakened my wonderful energy. The first impression is not a fact, but it is often extremely accurate. I have a lot of beautiful words about Daniela, but the truth is that she is a person who knows how to listen and in a gentle way guide and advise.
We talked about how to communicate with children who still do not express themselves verbally, like my youngest son. The suggestions I received from Daniela were invaluable to me as a mother. Before we spoke, I felt upset. After we talked I was at peace.
Taking responsibility for your own life and changing limiting beliefs is hard, but it is much easier when you have Daniela Rolih as coach. I was lucky to have her as coach during a period of time when I had to decided am I good enough to start my own online business. Daniela is a trusted coach with a lot of professional and personal experience on working with people who want to transform their lives. With her as a coach, I have changed my life for the better. Now I clearly see my potential and I see what limiting beliefs have stopped me to live the life I want.
Daniela Rolih gets my sincere recommendations as a life coach and a mentor. She is wise, educated, experienced and intuitive. She encouraged me to take my ambitions seriously, and made me believe that I can achieve everything I want.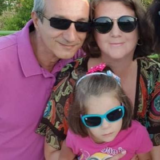 Natasha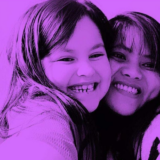 Donabell Malfait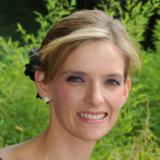 Rose O'Sullivan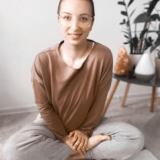 Tamara Baros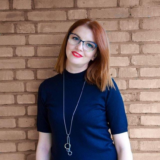 Maya Stoychevski