Daniela's Coaching Services
Everything changes when you change the way you see yourself...
Da li ti je važnije da budeš sretna i zadovoljna ili uspješna u poslu? Što bi odabrala – zdravlje ili novac? Obitelj ili osobni razvoj? Ne moraš da biraš! Možeš (i treba) da imaš sve.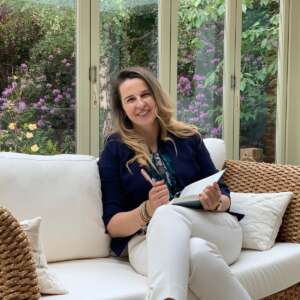 Premorena si? Stalno pod stresom? Željela bi raditi na sebi, ćitati, imati vremena za hobi, više energije za partnera ili djecu, družiti se više? Želiš karijeru iz snova, ali već imaš previše obaveza? Odaću ti jednu tajnu: ne moraš da biraš. Ne moraš žrtvovati ništa od toga. Istina, je zapravo, da možeš biti i imati sve što želiš, i to po svojim pravilima. Ti zaslužuješ više. Možeš biti sretna i opuštena, raditi ono za čim ti srce igra i u čemu si sjajna, a uz to imati vremena i energije za sve što ti je važno. Ja sam Danijela, i tu sam da te podsjetim da ti to možeš. Pomoći ću ti i pokazati kako.
1:1 Coaching
Fresh Start Consultation
Zamisli ženu koja se budi puna energije. Lako i radosno obavlja sve obaveze, radi sa uživanjem, i sama bira kako će provesti dan. Opuštena je i zadovoljna, te tako i zrači, i svi oko nje to osjećaju.
Ta žena možeš biti ti.
Ja ti mogu pomoći u tome.
Za početak, nudim ti besplatni razgovor u trajanju od trideset minuta preko Zoom-a. Već tjekom ovog razgovora doći ćeš do značajnih uvida i vidjećeš kako bi izgledao koučing sa mnom, tako da možeš procijeniti da li je to prava stvar za tebe. Daću sve od sebe da ti već prvi razgovor bude od koristi, bilo da se odlučiš na saradnju sa mnom ili ne.
Na raspolaganju su ti paketi od 3, 6 ili 9 sesija, koje se odvijaju putem Zoom aplikacije, u trajanju od po 60 minuta.
Cijena; 3 sesija €227, 6 sesija €397, 9 sesija €547
Tjekom koučinga, zajedno ćemo otkriti uvjerenja koja te sputavaju i raditi na njihovoj promjeni. Izradićemo strategiju i plan koji će ti poslužiti da izgradiš nove stavove, samopouzdanje i preuzmeš kontrolu nad svojim životom.
Na poklon ćeš dobiti besplatan dnevnik "Napokon JA"
Pristup FB besplatnoj grupi

Mogućnost ulaska u moj membership "Uspešne Žene" gdje su sjajne žene, baš kao ti, koje se međusobno podržavaju i inspiriraju
Accountability Coaching
I am feeling generous and I will offer you a free 30min Zoom call. No strings attached. I hope you will get a lot out of it regardless if you decide to book me or not.
This package is very special, as it is a one month package, where we are devising together a step by step plan to accomplish a given goal. To achieve the transformation you want, and need in your life. To prepare you for a tough period ahead, or to get you through a tough period. Works also very well for achieving short term goals such as fitness goals, and weightloss. As well as implementing good habits, morning routines, spiritual practice and anything else you have tried before on your own and weren't able to accomplish it.
I will be there with you every step of the way, and I am already excited for you. As I know life will never be the same again. You will be the Mum who us happy, laughing, present with her kids and feeling more empowered and confident than ever before.
One month coaching package include:
Once a week 60min coaching call

A private Whatsupp group with me

Detailed plan how to transform to happy and empowered Mum

Free 'Learn your child's love language' mini course

Access to a private FB support group with amazing Mums who will support, and inspire you
Group Coaching
Group therapy can be a very effective way of coaching as you are learning through other people's experiences as well.
Sessions will be via Zoom calls, 90min per session.
In these sessions we discuss what areas of your life you need help with. I am here guide you to create the life you want.
Life where you are not feeling stressed and exhausted all the time, where you find time for yourself and your passions in life, where you feel able to achieve your goals and to be a Mum who is able to be present with her kids, laugh a lot and to enjoy her life.
My monthly group coaching program which includes:
Twice a month 90min group coaching call

Small group (2-4 people)

Access to a private FB support group
Testimonials for Daniela Rolih
I have a lot of beautiful words about Daniela, but the truth is that she is a person who knows how to listen and in a gentle way guide and advise.
Daniela Rolih gets my sincere recommendations as a life coach and a mentor. She is wise, educated, experienced and intuitive.
I am a very busy mother of 5, with my own business, and household to run. And at times I have found it overwhelming. Working with Daniela has been life-changing. I have developed new-found resilience, confidence and at long last, an ability to enjoy life. Daniela has picked up on deep-seated issues that I didn't even realise existed and helped me to tackle those limiting beliefs. She has been a rock and so supportive, while simultaneously motivating me to step outside my comfort zone.
If you're wobbling in life and need a practical, helping hand, Daniela is absolutely the person you need in your corner. I am very grateful for the person Daniela has helped me to become!